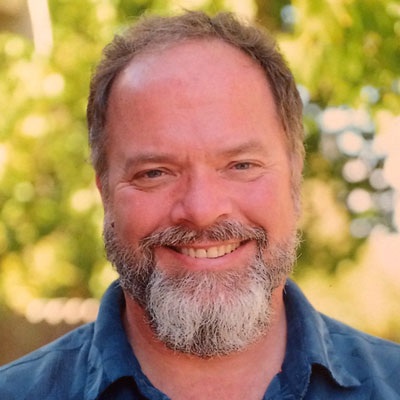 Your Staff Parish Relations Committee (SPRC) is excited to announce that the Rev. Burke Owens has been appointed Senior Pastor of First United Methodist Church of Palo Alto, effective July 1, 2023.

The appointment, made by Interim Bishop Sally Dyck of the California-Nevada Annual Conference, in consultation with the cabinet, was announced by District Superintendent Samuel Hong in a letter to SPRC and the congregation. DS Hong wrote:

Pastor Burke is a spiritually gifted leader who inspires members to deeply explore their faith journeys and encourages them to serve the larger community through outreach projects such as food pantries and affordable housing. As a second-career pastor who was in the food and wine business for many years, he is experienced in managing and leading large and small projects and processes ….Under Pastor Burke's great leadership, I am confident that First UMC of Palo Alto will become stronger as we strive after our
common goal of making disciples of Jesus Christ for the transformation of the world.

Members of SPRC met with Pastor Burke and were impressed by his warmth, his sense of humor, the depth of his feeling for his call to ministry—and his enthusiasm for coming here. He has led St. Helena United Methodist Church in Napa County since 2017.

Pastor Burke said, "I am so looking forward to serving at Palo Alto First UMC. When I first arrived to meet with the SPRC, the church and its property felt so good, so right. Certain places, people, even objects, have a spiritual presence, a blessing that powerfully expresses itself. Palo Alto First is one of these places and I feel grateful and inspired at the thought of serving with you all."