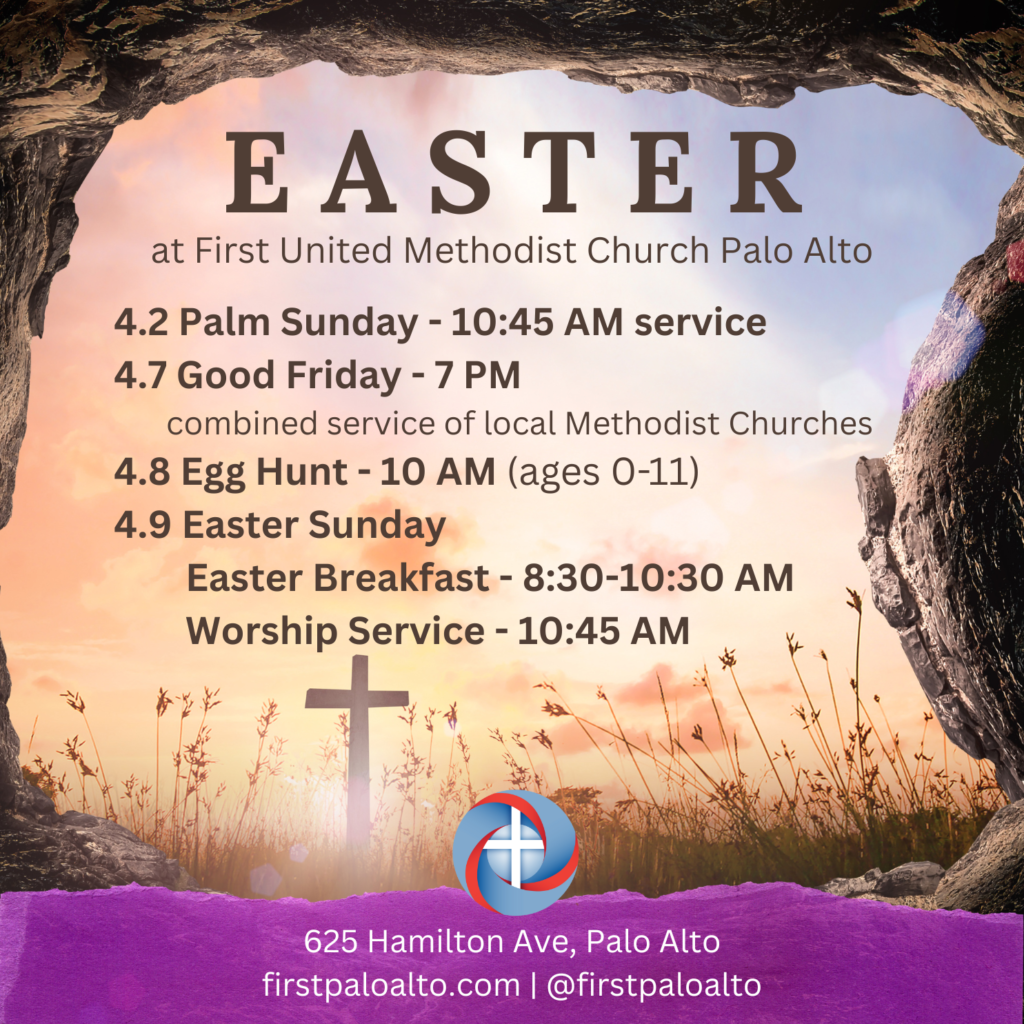 Palm Sunday
Sunday, April 2 10:45 AM
Join First United Methodist Church of Palo Alto for our Palm Sunday service, April 2 at 10:45 AM! Palms will be passed out to everyone who attends so we can all shout "Hosanna!"
Our palms are fair trade and ethically and sustainable sourced from www.EcoPalms.org
Easter Egg Hunt
Saturday, April 8 10:00-11:30 AM
All kids ages 0-11 are welcome! Kids can participate in the egg scavenger hunt, the sticker hunt, and the hunt for special shaker eggs, all on the church grounds. There are prize bags for all, and Easter crafts to do too!
Easter Breakfast: 8:30 – 10:30 AM on the Patio
Easter Service: 10:45 AM in the Sanctuary
Everyone is invited to our annual Easter Breakfast and our 10:45 AM Easter Morning service! Come to breakfast any time between 8:30 to 10:30 AM, then head up to the sanctuary for service. We hope to see you there!