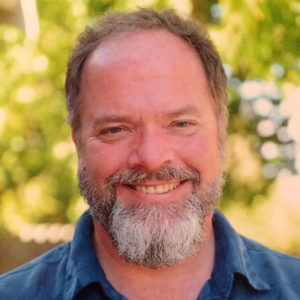 Rev. Burke Owens, Senior Pastor
Pastor Burke has been serving as pastor in the California Nevada Conference of the United Methodist Church for nearly ten years. He began through a two-year internship at Napa United Methodist Church in 2013, was then appointed as a licensed local pastor in 2015 to Petaluma United Methodist Church, before appointment to St. Helena United Methodist Church in 2017. As of July 2023, he will begin a new appointment as Senior Pastor at Palo Alto First United Methodist Church. Burke was welcomed as an Elder and installed as Ordained Minister by Bishop Minerva Carcaño in 2018. He was awarded a Master of Divinity degree in 2017 from Pacific School of Religion in Berkeley.
Prior to his call to ministry, Burke worked within and passionately enjoyed the wine, food and hospitality industries. His extensive experience in the producer, importer, wholesale, retail, restaurant, on-line and education arenas allowed Burke a unique and multi-disciplined understanding of the complexities inherent in the industry. Sales, marketing, public relations, media, compliance and logistics are among his talents, but it is communication about wine and food that was his true gift. A background in theater arts and an ability to clearly verbalize his passion for food and wine allowed him to share the wonders of the vine. Burke is particularly grateful for his time at Masa's in SF, where as sommelier he was nominated for a James Beard Award, at COPIA in Napa, Continuum Estate in St. Helena, WINE.COM, the original on-line wine platform, and at Manka's Inverness Lodge in West Marin.
Burke and Caroline have been married for 41 years and have two adult children, Rose (35) and Bryn (34). No grandchildren yet, but one never knows.
Burke grew up in New England and went to college in New York City. There he met Caroline while both were studying experimental theater. Soon afterwards, they moved to a spiritual community in upstate New York, located in a former Shaker village. In addition, Burke has studied and engaged in the Sikh, Zen, Tibetan Buddhist, Hebrew, and Sufi orders faith traditions. He also is a lover of all types of music, art, film, literature, poetry and the natural world.
Burke's call to spirit has been a core part of his life for decades and continues to inspire, motivate, and remind him of God's grace, Christ's love and the spirit's continuing renewal of creation.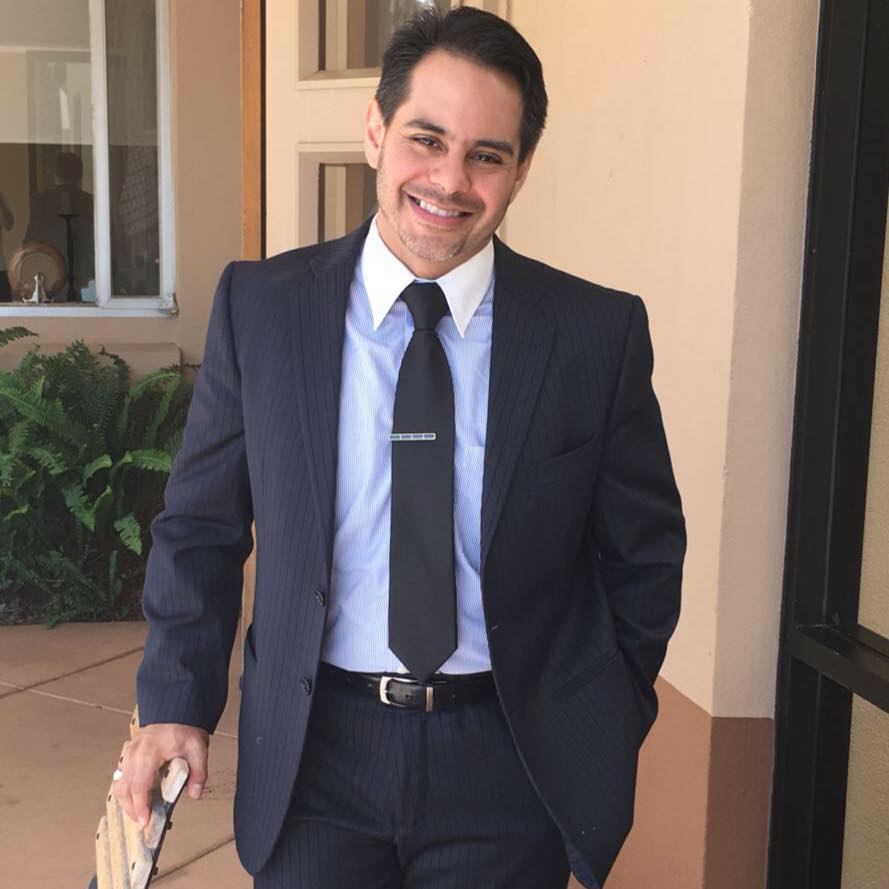 Rev. Gerardo García Palacios, Director of Children, Youth & Family Ministries
Rev. Gerardo García Palacios was born in Mexico City. His family is composed of his parents Gerardo S. García Sr. and Laura Herrera, and his two younger siblings– Yoalli García (sister) and Ernesto García (brother). Gerardo has strong Presbyterian foundations. He grew up in the National Mexican Presbyterian Church in Mexico City "Principe de Paz." It was there he began to develop the following: his leadership, the importance of teamwork, love and respect for nature and all of God's creation and serving his neighbor. It was his work in the church and his dedicated service at such a young age, the National Mexican Presbyterian Church considered him a semi-official within the church. He was encouraged by the Senior Pastor to take theology classes along with the other Ruling Elders at the age of 15.
In August of 1996 his entire family immigrated to the USA. In the same year, Gerardo and his family found a Presbyterian LatinX Ministry in San Mateo, California, "Latinos Unidos En Cristo." Gerardo's participation and integration to the church was absolute and complete.
Within a 17-year period at Latino Unidos, Gerardo participated and worked as: Worship Director, Sunday School Teacher for children and adults, Youth leader, Moderator of the Evangelism Committee, among other responsibilities. During this time, Gerardo was ordained at Latinos Unidos as: PCUSA Deacon and later, a Ruler Elder. In 2005, Gerardo was commissioned by the Presbytery of San Francisco as Commissioned Pastor (CLP). He served as a Commissioned Pastor for six years at Latinos Unidos En Cristo, and for four years at the Mission Presbyterian Church "La Iglesia" on the Mission District in the City of San Francisco. Gerardo has a B.A degree in Theology and Bible Studies from the Latin American Faculty of Theological Studies Seminary (FLET) in the state of Florida. In June 2018, he received his Master of Divinity degree from Fuller Theological Seminary. Gerardo is fully bilingual (Spanish and English) and bicultural, skills that helped him in his work as Campus Operation Director at Fuller Seminary's extension in Menlo Park, California. On July 16th, 2020, Gerardo was ordained as Minister of Word and Sacrament by the San Francisco Presbytery. Rev. García completed his one-year chaplaincy residence program, followed by another year specialization fellowship at Stanford Hospital in Palo Alto, California. He provided spiritual care and pastoral care to patients and medical personnel at the beginning and middle of the Covid-19 pandemic.
Currently, Gerardo is working to become a Board-Certified Chaplain (BCCI). He serves in a non-profit organization Upward Scholars at San Mateo County, providing spiritual and pastoral care to immigrant/low-income students. Rev. García Palacios is an adjunct professor at the Spanish theological seminary ELET (Escuela Latinoamericana de Estudios Teologicos) at El Cerrito, California. Rev. García Palacios is currently completing his Doctor of Ministry (D.Min) at Berkeley School of Theology in Berkeley, California.

Mark Shaull, Director of Music
650-323-6167 x111
Mark Andrew Shaull has been Director of Music at First United Methodist Church of Palo Alto since 1995. Prior to coming to Palo Alto he held Director of Music positions at Bethel Lutheran Church of Cupertino and Immanuel Lutheran Church of Los Altos. He is currently in his 36th year of music ministry. He holds a B.A. degree from San Jose State University, where he has completed graduate studies.
Mark previously was Director of Choral Activities and Performing Department Coordinator at Los Altos High School, directing The Main Street Singers and five other choral ensembles on campus. Under his direction Los Altos High School choral ensembles achieved a truly international reputation, having traveled to 47 countries on six continents.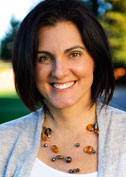 Diane Keller, Organist
Diane is a native of Tucson, AZ. She holds Bachelor and Master of Music degrees in Organ Performance and Pedagogy from Brigham Young University.
Her musical career has included serving as a Guest Organist at the Salt Lake Tabernacle from 1994-2012, teaching piano and organ lessons both privately and in groups, and teaching preschool music classes.
As an active member of the American Guild of Organists she has served on the board of the San Jose Chapter for many years including serving as Dean from 2011-2013.
Diane and her husband have lived in the Bay Area since 1999 and are the parents of three children. Diane joined us as organist in January 2015.
Debbie Krueger, Weddings & Memorials Coordinator
650-323-6167 x107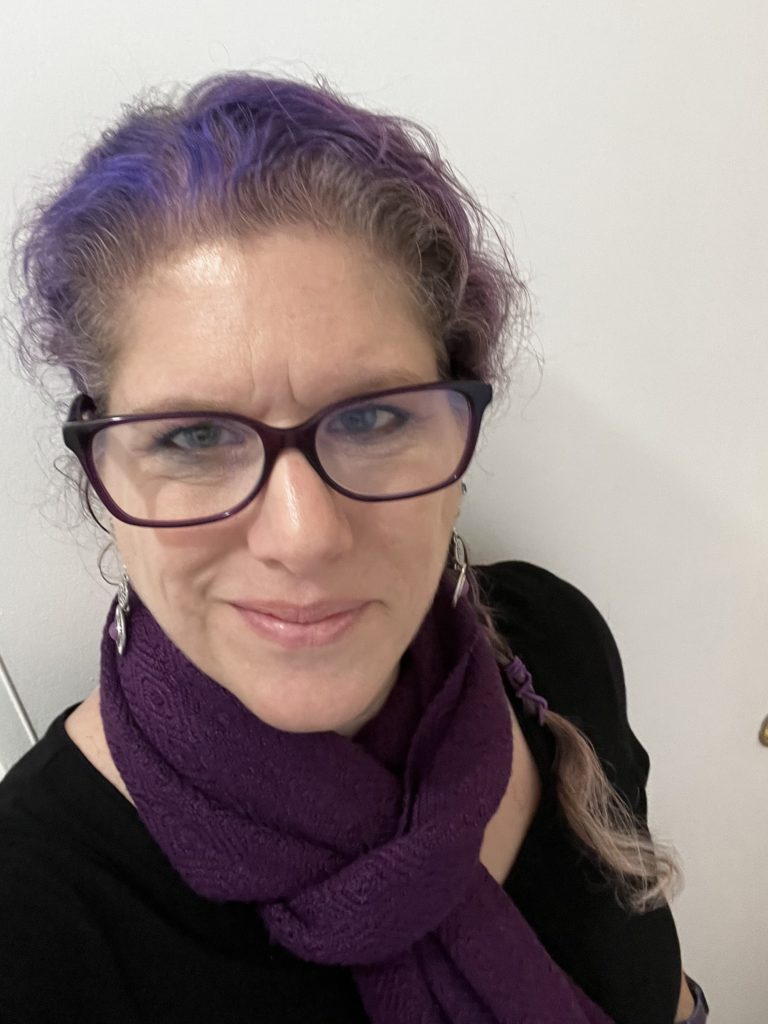 Kyle Sofman, Concerts Coordinator
650-323-6167 x107
Kyle Sofman is the Program Director at Music in the Schools Foundation where she manages a music program for students in underserved and low-income communities. Kyle has also taught music in the Bay Area for over twenty years. Outside of her work in music education, Kyle has performed with the Peninsula Women's Chorus where she was the section leader, managed volunteers, and served on the Board of Directors. She performs in recitals and appears as a soloist with area choirs.

Kyle received a Bachelor's of Music Education at Oberlin College Conservatory and a Masters in Music Education at the University of North Carolina at Greensboro. In 2015, she received her Certificate in Nonprofit Management from San Francisco State.

Kyle has a penchant for all things purple. When purchasing an item, her first question is usually, "Does it come in purple?" She also enjoys growing sunflowers on her deck, dreaming of Italy, and spending time with friends and family.
Susan Stephens, Administrative & Facilities Manager
650 323-6167
Susan Stephens is our Administrative & Facilities Manager, She can be reached at the main church number during office hours 9 AM to 4 PM.
Char Cutkosky, Administrative and New Media Associate
(650) 323-6167 x103
Char grew up as a member of First Palo Alto and now works as an administrative associate and manager for our website and social media pages. Their office hours are 12 PM through 4 PM.
Junior Basco, Custodian