Tired of small talk? It's time for big conversations!
Connection Cafe offers a time of refreshment and company on the patio (find as at the Hamilton/Webster corner). Everyone is welcome to join, especially those just passing by! Events include live music, family activities, discussions, presentations, and more.
Masks required for access to restrooms inside the building. Santa Clara County COVID guidelines are in place for all activities.
---
NEXT EVENT: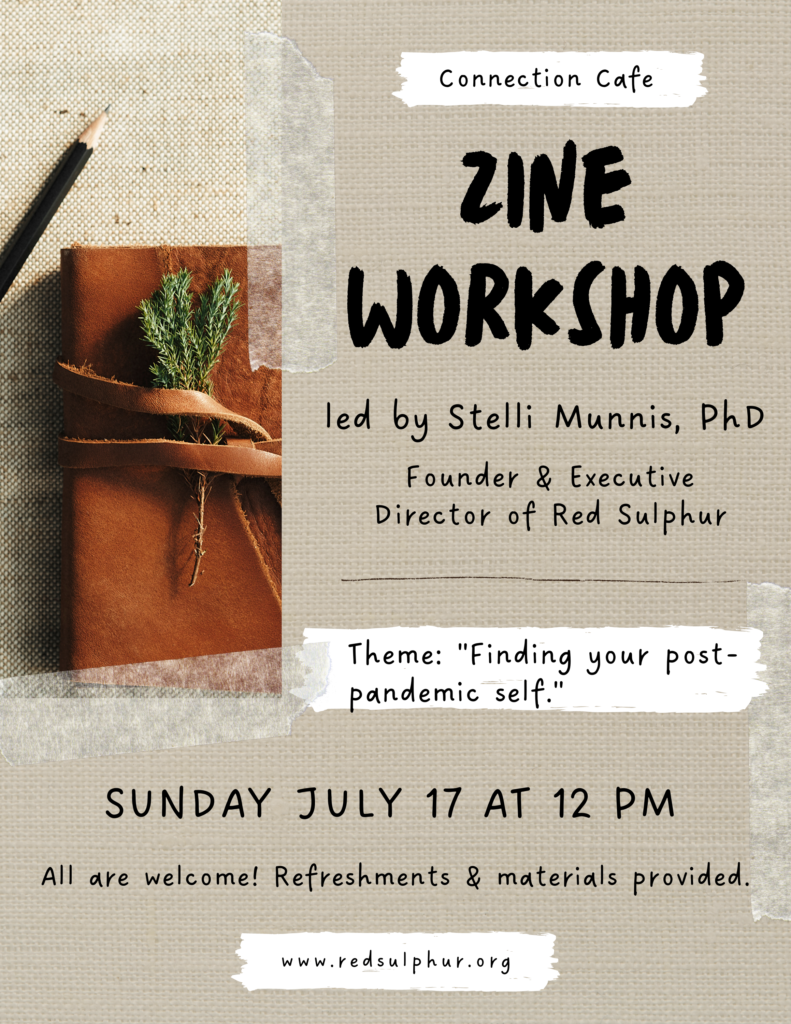 ---
Learn more about Red Sulphur: redsulphur.org
PAST EVENTS:
MAY 14: Earth Day Every Day!
MARCH 26: Celebrate Women's History Month with live music by Miracle Jones.
FEBRUARY 26: Celebrating Black History Month with live music by Jackie Turner.
---