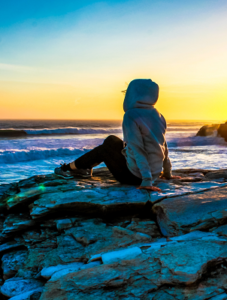 January 17-19
Villa Maria del Mar
The 2020 Women's Retreat will be held once again at the beautiful Villa Maria del Mar in Santa Cruz. This year's theme is "Peace and Simplicity of Heart", led by Liz Lawhead. Liz completed the Spiritual Directors' Institute and the Internship in Retreat Direction at Mercy Center, and is now on the adjunct teaching team to train Spiritual Directors. She worked on her Masters' in Pastoral Ministry, with a focus in Spirituality, at Santa Clara University.
"We will explore in our own lives our deepest desire and interior movements: Exhaustion to Rest, Distraction to Peace, Letting Go into Freedom, and Beginning Anew. Scripture, poetry and storytelling will be our doorways to explore these and live into great peace and simplicity of heart."
The deadline to register is January 2. You must turn your registration form and payment in to the church office to be registered. You can download and print the form below, or pick up a physical form at the church office or narthex welcome desk after service. Please see the form for additional instructions.
Full and partial scholarships are available.