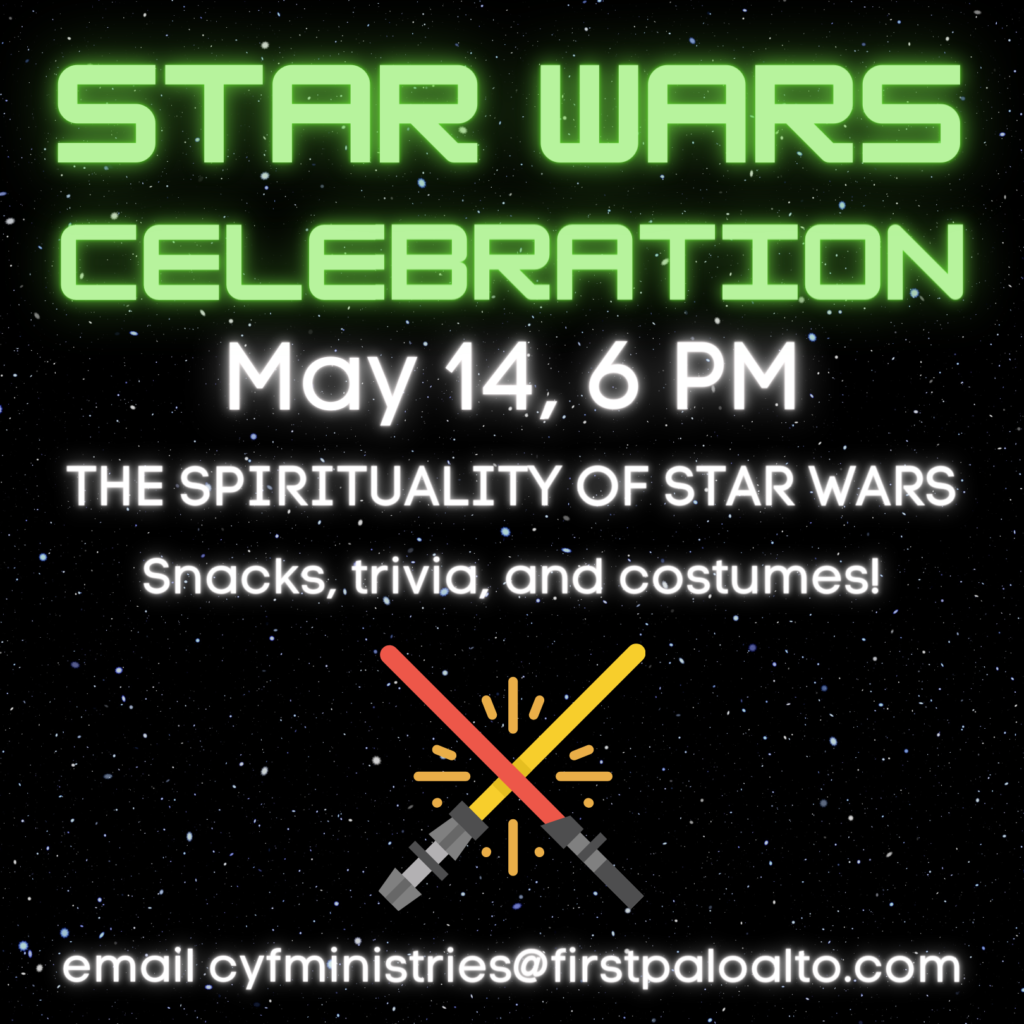 May 14th, 6 PM

"According to Master Yoda, "Fear is a path to the dark side. Fear leads to anger. Anger leads to hate. Hate leads to suffering." This is what we know in Spiritual Care as "spiritual pain." Spiritual pain is pain that comes from the hidden, forgotten areas of our life. They are emotions that were not processed correctly in our being. Although spiritual pain does not have a "scale of pain", it is still very real and can affect our physical and emotional health.

In celebration of Star Wars Day in May ("May the Force be with you"), we want to invite all youth, young adults (18-25), and kids accompanied by parents to celebrate Star Wars Day with snacks, trivia, and costumes. We will have a talk about "Spirituality in Star Wars; Spiritual Pain", a theme that seems like a movie, but is a reality in our lives. 
For more information or questions, email cyfministries@firstpaloalto.com or call 650-323-6167 x105. 
Please RSVP here so we know how much food to order.

"Do or not do. There is no try" -Master Yoda