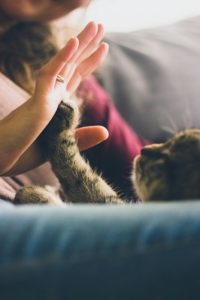 Saturday, May 9, 3:00 PM
Zoom
Pets have become an important part of our lives during this season of staying-in-place. In order to honor them and thank God for their presence, we will gather with our beloved pets online to receive a special blessing.
The blessing will be recorded and you are invited to join us again on Sunday May 17 to see the recording included in our larger worship service.
You will need to register first to help avoid unauthorized users. If you need technical help getting Zoom on your phone or laptop, contact the church office. Please look at your email confirmation to find the meeting password to enter.