Join us for Holy Week at First Palo Alto! All are welcome.
4.10 Palm Sunday, 10:45 AM (eco-friendly palms provided!
)
4.15 Good Friday, 7 PM
4.16 Egg Hunt for Kids, 10 AM

The egg hunt is a contact-free, outdoor scavenger hunt with prizes awarded to all at the end. Kids of all ages welcome!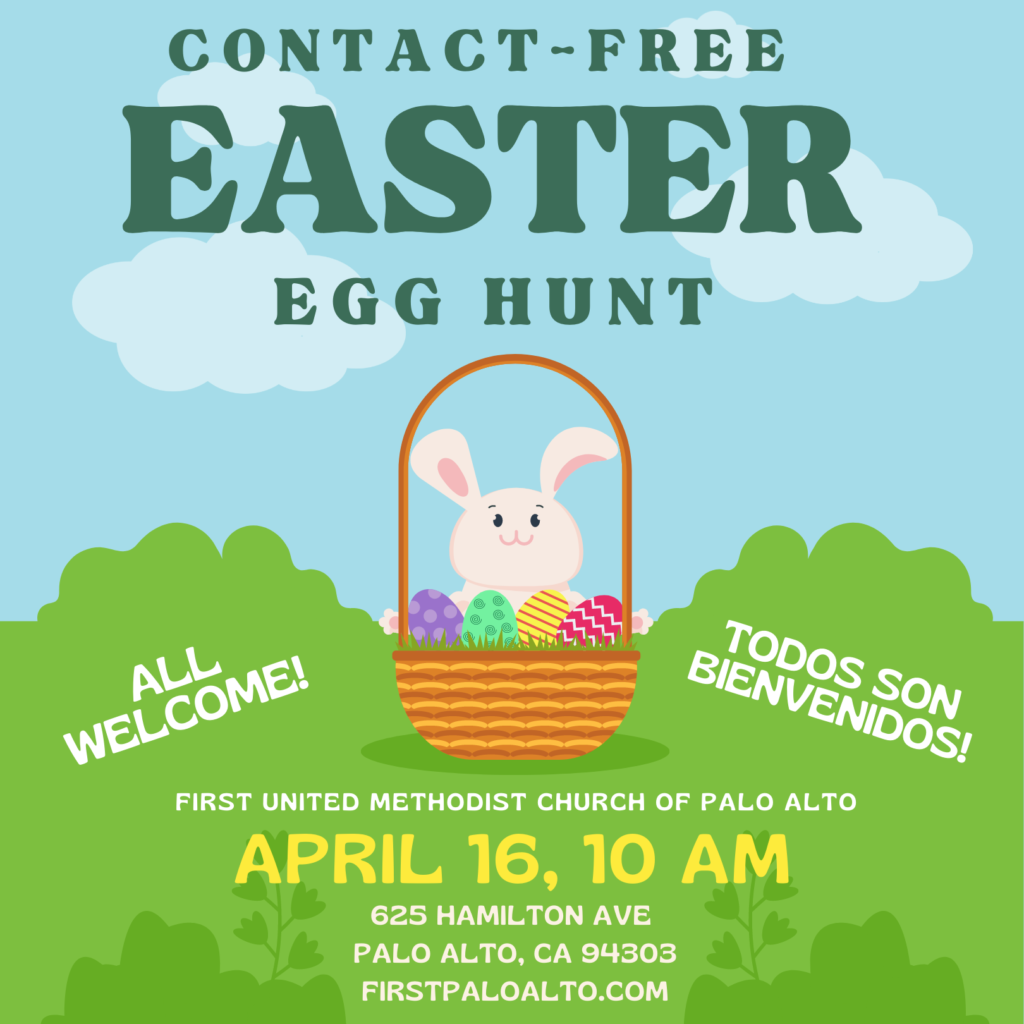 4.17 Easter Sunday
-Easter Breakfast, 8:30-10:30 AM

-Easter Service, 10:45 AM
Please check back for updated COVID protocols. Masks and proof of vaccination or exemption are required for all indoor events.