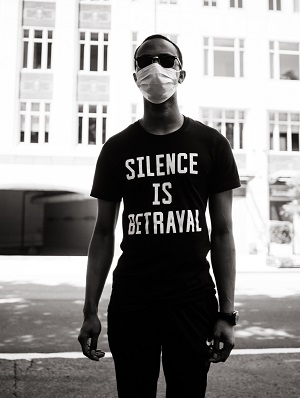 Recent News
An Open Letter from Religious Leaders in Support of our Black and AAPI Neighbors and of Black Lives Matter
Jewish News of Northern California: Jewish leaders rally around Black Palo Alto pastor facing harassment
Our Commitment
We the Congregation of First United Methodist Church of Palo Alto join our voices in supporting Black Lives Matter.
We commit to being agents of anti-racism in our congregation and in our community:
By listening, learning, and growing in our understanding of systemic racism
By creating space for dialogue about race and the role of the church and individuals in structures that perpetuate racism
By using our voices, resources, and power to challenge White privilege, acknowledging the role of White privilege and silence in the systemic and structural nature of racism
By dismantling racist systems in our lives, church, community, denomination, and country.
We stand against the systemic racism that has brought us to this moment in history where our communities, our nation, and our hearts are being torn apart.
We grieve the police-involved killings of Black adults, youth, and children across our country and commit ourselves anew to fighting for justice and equity.
We pledge to love one another as Jesus did—to love, seek relationships with, respect, and serve all people. We pray that the Holy Spirit will help us look into our own hearts and reflect honestly and deeply on implicit biases and racist attitudes we find.
We will open our hearts, ears, and minds to listen to our Black siblings and pray that our eyes will be opened to their experience of America.
We seek to understand, embrace, and dignify the Black community that we may more fully live into our Mission Statement to be a Place of Hospitality and Grace, care for all Children in Our Midst, and serve the Mission on Our Doorstep.
Lend Your Support
It is vitally important that we as a church support racial justice, every day and every hour. Here are some local organizations, initiatives, and black-owned businesses to support:
8 Can't Wait
#8CANTWAIT focuses on eight immediate courses of action and harm reduction that communities can take to end police violence. You can view your city's action on various policies and find your city officials' contact information.
Black Earth Farm
Oakland-based Black and Indigenous farming collective delivering food to families with members who have been arrested or injured during protests. Click here for Venmo and CashApp links.
Black-Owned Beauty and Clothing and Home Brands: Blk + Grn, We Buy Black, and Shoppe Black
Color of Change
Designs campaigns powerful enough to end practices that unfairly hold Black people back, and champion solutions that move us all forward.
Directory of Black-Owned Restaurants and Pop-Ups in the Bay Area
Lit Hub's List of Black-Owned Bookstores
Live in Peace Emergency Fund
East Palo Alto rent assistance fund, formed in response to the COVID crisis.