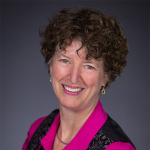 Each week during worship, immediately after the Bible reading, Diane Allen presents a Prayer of Preparation, a brief reflection and prayer based on the scripture that was just read. Diane rarely misses a Sunday; occasionally the worship service does not call for a Prayer of Preparation. If Diane is out of town or attends a different worship service, she emails her work so that someone else can read it as part of worship.
The format is short: she relates what was just read to her own experience or an idea the scripture raises.  She usually includes one or more questions for the congregation, challenges, or something to think about. She closes with a brief prayer, again drawing on the passage just read for inspiration.

We are pleased to offer Diane's work (with searchable archive) to people visiting our site. 
Please note the links below will take you away from FirstPaloAlto.com.  Use your browser's back function to return.