United Methodism Resources
California-Nevada Conference, United Methodist Church
Information on United Methodist events and resources particular to Northern California and Nevada can be found here.
---

United Methodist Church
The official United Methodist Website
---
United Methodist Loan and Scholarship Programs
www.gbhem.org/loans-and-scholarships
The United Methodist Scholarship and Loan Programs are a churchwide educational service providing scholarships and loans to help supplement the financial needs of today's students. Funding for these scholarships and loans are provided through offerings, wills, annuities, and other designated gifts.
---

United Methodist Higher Education Foundation (UMHEF)
The Foundation's Grand Vision is that it be economically possible for any qualified United Methodist student to be educated at a United Methodist-related institution of higher education.
---

United Methodist News Service
The United Methodist News Service is the official news agency of the United Methodist Church
---

General Board of Global Ministries, the United Methodist Church
A huge resource on Methodism around the globe. The magazines Mission Video Magazine, New World Outlook and Response can be found here along with information on Missions, the history of Methodism and news of events worldwide involving the United Methodist Church.
---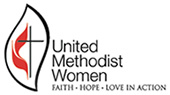 United Methodist Women
The official website of United Methodist Women with information about their programs and activities
---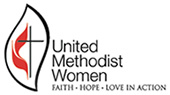 United Methodist Women: California-Nevada Conference
www.canvunitedmethodistwomen.org
The official website of the California-Nevada Conference United Methodist Women with information about their programs and activities
---

United Methodist Communications
Communications resource for the United Methodist Church.
Organizations Our Church Has Sponsored

LifeMoves / Opportunity Services Center
The tangible response of a community to the crisis of homelessness and poverty in the midpeninsula.
---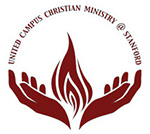 United Campus Christian Ministry at Stanford University
We are a progressive Christian campus ministry that has more questions than answers, that encourages free-spirited exploration of Christianity and other faiths, that welcomes all kinds of students from all sorts of backgrounds and ways of life, and that makes the connection between soul and service.
---

Church World Service
Global, interdenominational outreach in Missions.
---

Disciple
The Disciple Bible Study Program is a 32- to 34-week intensive study of the Scriptures. These studies emphasize the development of biblically nourished persons committed to live as disciples.
---

Habitat for Humanity
Greater San Francisco Habitat for Humanity
---

Peninsula Peace and Justice Center
Works to change foreign and domestic policies, for justice for all regardless of economic status or beliefs, and to end to racism, sexism and all forms of discrimination.
---

Heifer Project
---

Reconciling Ministries Network
Reconciling Ministries Network is a national grassroots organization that exists to enable full participation of people of all sexual orientations and gender identities in the life of the United Methodist Church, both in policy and practice.
---

Stephen Ministries
The Stephen Series is a complete system for training and organizing lay people to provide one-to-one Christian care to hurting people in and around your congregation.
Other Relevant Resources

Methodist Federation for Social Action
The Methodist Federation for Social Action unites activists within the United Methodist Church to take action on issues of justice, peace and liberation in the church, nation and world.
---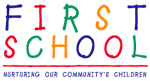 First School
Our church is home to the First School preschool.
First School is an integral part of the education and outreach ministries of the church. It is open to children of all races, religions and national origins. Art, drama, music, stories gymnastics, cooking and nature study, with an emphasis on social development and Kindergarten readiness are included.
Part or full-time programs are available to toilet-trained children, ages 2-1/2 to 6 years old. We have a ratio of 1 teacher for each 5 children, and we are open Monday-Friday 7:40am-4:00pm year-round.
First School is licensed by the state of California Social Services Department and is staffed by qualified and experienced teachers.
---

United Methodist Family Camp
Family Camp is sponsored by the California-Nevada Annual Conference of the United Methodist Church, and has a long history of over forty years. Family Camp, where singles are also welcome, is truly a camp for all ages with campers ranging from toddlers to one active 100-year old.
---

City of Palo Alto
Official site for the city of Palo Alto
---

Palo Alto Weekly
Great local resource of the city of Palo Alto.
---

The Bible – New Revised Standard Version
www.devotions.net/bible/00bible.htm
Online resource of the complete text from this translation of the Bible.
Online Bible resources
www.christadelphians.com/resources.htm
---

United Methodist Federal Credit Union
---

United Methodist Hymns Online
---

The Upper Room